AVV. ALESSIA GIAMPAOLI
COWORKER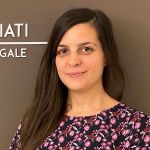 Born in Macerata on 05.08.1987.
2006 Scientific high school diploma.
November 2012 Degree in Law at the Alma Mater Studiorum University of Bologna, discussing the
thesis in International Law and Constitutional Law.
January 2015 Enrolled in the Macerata Bar.
June 2016 Specialization course in "Legal English for business" at the ACE English School in Malta.
February 2022 Short Master in Banking Law at Ascheri Academy Ltd in London.
May 2022 I level Master in "Economic, statistical and legal disciplines" at UniCamillus University of
Rome.
She joined Studio Borgiani Parisella in 2022.
Known languages: Italian, English
Passionate about travel and detective novels.
Contacts
giampaoli@studiolegaleborgiani.it
alessiagiampaoli@puntopec.it