DR.SSA IRENE SERAFINI
COWORKER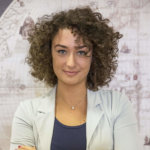 Born in Macerata on 30.5.1992.
2011 Classical high school diploma.
2017 Degree in Law from the University of Trento, discussing a thesis in Criminal Procedure with a vote of 107/110.
2017 Registration in the Register of Practitioners of Macerata.
She joined the Borgiani Parisella studio in 2017.
Student of the School of Specialization for Forensic Professions of the University of Macerata, academic year 2017/2018 – 2018/2019.
Known languages: Italian, English.
Passionate about novels, cinema, music and travel.
Practice fitness and sports, including volleyball.
serafini@studiolegaleborgiani.it
facebook.com/irene.serafini
instagram.com/_iry.s